Know it right! – Investment advice for beginners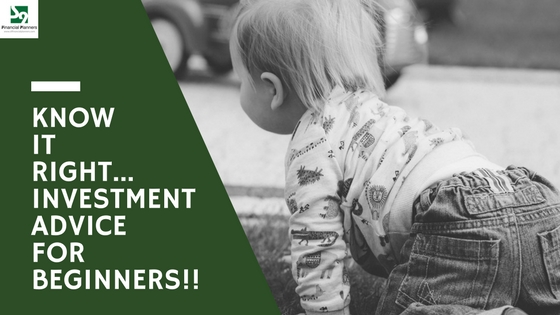 Ignorance is no more a bliss! It's time to clear some misconceptions…
He is not truthful to you. He has ulterior motives. He is using you (and your money) for his own personal benefits. And above all, he is keeping secrets from you. No! No! Don't worry I am not talking about your partner. (Phew! I know right?) The HE I am talking about is your Relationship Manager from your bank.  Its time to know the right investment advice for beginners.
These days banks have special officers called Relationship Managers. Their role is to take care of the investment need of their bank's customers. But that's just on paper. Their main aim is to achieve the targets set for them and to earn good commission for themselves. It is only after having done this, they might think about caring about the betterment of your finances. I remember reading it somewhere that they are "White Collar Crooks".
These relationship managers have high targets to achieve which is what makes them what we accuse them of being. By getting an investor to invest in a new fund assures the manager a good commission of about 4% as compared to a 2% commission for an old fund. Not only that, but it also helps them meet their targets faster. And as expected this in no way is in the best interests of the customer. Yet another way to earn more commission is by getting investors to invest in Insurance. This fetches the managers a considerable commission of the amount invested.
However, this in no way should hinder your investment plans. Therefore, our investment advice for beginners is clearly based on exactly knowing the 4W's and 1H of your money. I mean the what, when, where and why along with how! To help you plan your finances well, make sure you have a better present and the best future.
For everything else, Money Anna is there to help!