Retirement Planning – The major step towards Financial Freedom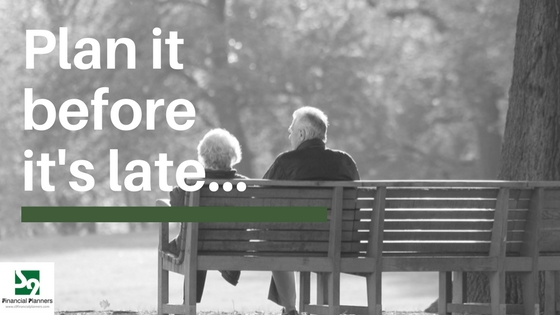 We have unlimited dreams but how many of them do we actually get to fulfill or try to fulfill? Financial Freedom being on top of the list.
As kids, do you remember writing a spelling or a answer on a piece of paper to make sure you remember, maybe before exams? I am sure, we all know the reason and benefits of doing this. Holding on to the same concept even in our work life we do have an habit of writing like "Things to do" or a "to do list". There are no dual thoughts on it whether we would not know what we want in life, but once written on a piece of paper it just makes it easier to prioritise and implement. Its rightly said, actions speak louder than words, but without those words penned down our actions are restricted. Similarly, Financial freedom is also possible just by starting to write down what you want in life on a paper for clarity.
Okay, let's define a Dream and a Goal – Dreams could be goals, but goals cannot be at mercy of your dreams. Dreams are infinite, Goals come with a timeline!! Defining a goal is not difficult. Writing down your goals is the first step to win the battle of understanding where we are heading. It helps us to work towards things that we want to achieve. It is always difficult to make a personal choice from amongst multiple dreams and goals, and at such times, professional help can be of great help.
I have a married couple as a client who was getting their Financial Planning done through us, and they were in their early 40's – both were bread earners falling in decent income group, investing in their own individual capacities. Their priority was just to get their retirement plan in place & to give their children the best possible higher education. While they had only concentrated on these two goals, it was time they understood where they stood financially, as a couple and as a family. So we did a small exercise with them. We told them to write down their individual goals and dreams and what they were working at to achieve, separately.
While we were analysing their individual answers, we found out that both had multiple "dreams" but were not written down as a goal & the process of financial planning was not been followed, thus they were not able to make a difference between their goals and dreams. They had Similar goals but we're working towards it separately. Writing down each goal helped them in knowing that they were both working towards the same thing in their own ways. By working in tandem, we eliminated a few goals which were overlapping and focused on fulfilling them with a similar financial plan. This process also helped them to focus on the other goals and dreams that they wanted to fulfill.
One of their dreams was that after retirement they both wanted to open a bakery & have their own beach house beside the bakery. After understanding the importance of this dream, we decided that we can create a plan that will help them sustain resources for the next fifteen years so that by the time they retire, they would not face any financial crunch and be ready to make their Dream come true.
Goals have the power to set your Dream come true. It gives identity to your existence and helps you realize your dreams and its importance.
Have a goal in life, it defines how you can live and it sets a path to achieve it! For everything else, Money Anna is always there!