Mutual Fund Investors – Demonetization is an opportunity for YOU!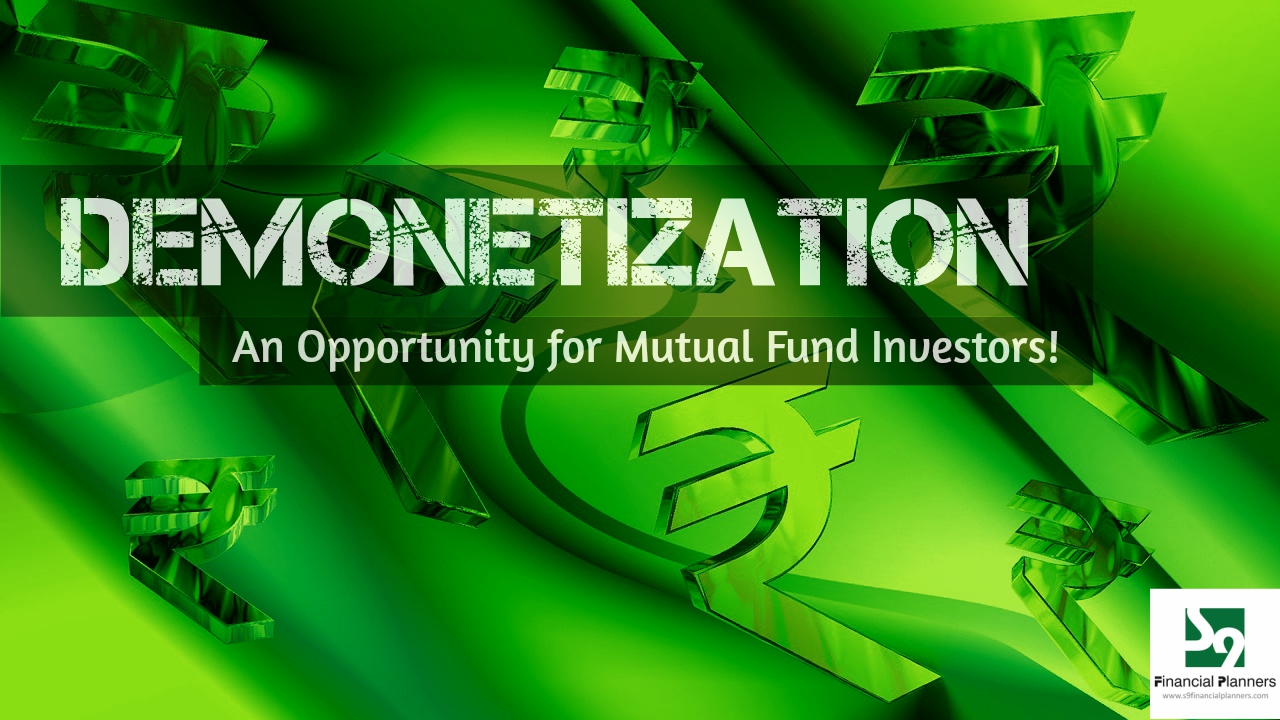 Mutual Fund Investors who are thinking about safe investment, this is the right time!
Parking the hard earned money in Debt Fund was never an ideal choice for Mutual fund investors. After this masterstroke of Demonetization by our Prime Minister, this avenue is also opening its door for Mutual fund investors. If you're worried about the long bank queues, banks are also worried about the surplus cash that is getting deposited.
The best option for banks to utilize this excess is by buying government securities and bonds. Yes! We are talking about Gilt Fund and Dynamic Bond Fund.
On one side you can see a fall in FD interest rates and on the other side a storming rise in market rates for securities and bonds. Usually, it is observed investors lack sound know-how of these funds unless associated with a financial planner.
Gilt Funds are basically mutual funds that commit only in government securities. The trend has always been that Gilt funds are preferred by people who oppose taking a risk. These funds are investing money only in government bonds. Therefore, mutual fund investors are saved from credit risk. Maturity of these funds differs from short term to medium to long term.
Whereas dynamic bond funds has the tractability to switch in from short term to long term or vice versa. All we got to do is reckon on the fund manager's stand on interest rates. Here the fund manager is the decision maker as the investor is accepting him to be a good judge. These funds tend to be less fickle than other debt funds. The fund manager needs to balance the act of not only protecting the capital invested but also yield good returns.
Let's understand some funds performance in the past one month:


If you observe dynamic bonds are actually giving a substantial amount of growth in above-mentioned funds. The gilt fund is also picking up at a dependable acceleration of average 2% in the past one week. We can expect a good jump of 7-8% more in the coming months. Ideal suggestion for all Mutual fund investors would be to remain invested in Gilt and Dynamic Bond Funds for minimum one year.
To conclude, if you have your financial advisor or mutual fund advisor who does your wealth management would ideally advise this time as the right time to spring onto gilt or dynamic bond funds. If you manage your investments yourself then opt for dynamic bond funds because the decision of investing and managing your funds will reside in the hands of the fund manager.
For everything else, Money Anna is always there.